Recieved for free from NetGalley in exchange for a honest review
** Rated 1.5 Stars **
Spoiler warning
There has been an alien invasion and humans are now living in refugee camps. After a silly prank that ruins a lot of the camps food supply Benji gets picked up by an enforcer and put up for adoption by the aliens (this is apparently how justice is served).
His first meeting with the alien is a little pink and tentacled creature that seems friendly and so he names it Kitty.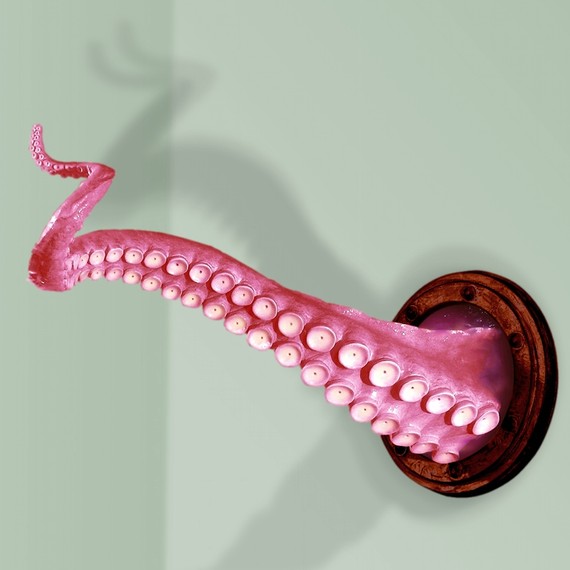 The second alien he meets is a creature with black tentacles so he names it Black. He (?) is completely different from Kitty and demands that Benji does what he is told while Black has his way with him, or he gets punished.
Benji decides that he has deserved punishment and so is ok with this treatment. OK, fine, I can overlook this instance of tentacle-rape. I guess.
Cue Silver. Alien creature number 3.
And with him comes full fledged tentacle-rape.
Now I have read my fair share of tentacle erotica, but the interactions between Silver and Benji is just... too much.
And in the end Benji decides to stay with them?? He would miss them all too much... Stockholm syndrome anyone??
So... not my favorite tentacle read...